Always check your temperature and your privilege.
One of the preventive measures against the COVID-19 pandemic is to maintain social distancing—at least one meter away from each other. In a country where houses are standing close to one another and public vehicles are always jam-packed with commuters every single day, it is difficult to apply social distancing. Even under the enhanced community quarantine, people still unintentionally fail to practice social distancing because of long lines in markets and grocery stores. We all know that only the privileged and rich can fully comply with it. The poor are being arrested while the rich and VIPs are roaming freely. People are still confused, is it social distancing or socialite distancing?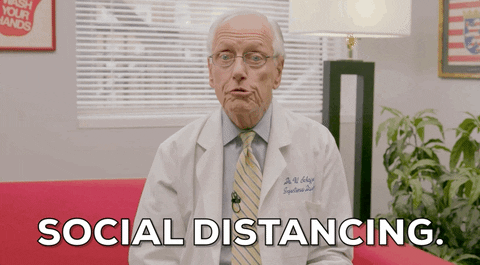 While social distancing has been strictly implemented, the unfortunate reality is that not everyone is capable to hole themselves up at home for more than a month. People who can't afford to stay at home throughout the whole ECQ period are forced to make a terrible choice: suffer from starvation or get exposed to COVID-19. Some families are risking their lives to survive the quarantine and virus outbreak. Construction workers, for instance, cannot simply cease their projects and disregard their jobs due to the pandemic. They won't be able to earn money if they will not be physically present at their jobs, unlike those employees who can work from their homes. The suspension of public vehicles is a disadvantage as well for both—jeepney, UV, or taxi drivers—and commuters. 
It all comes down to social and economic classes that have enough assets to save up or amass money so that they can afford to forgo their income for an undetermined period. People who have the liquid wealth to maintain their standard of living amidst the pandemic are privileged. Having a choice to skip work, enjoy luxuries without worrying about what to eat, and not caring about what is happening around you are considered as privileges. It is not your fault to be born privileged, but how you use your resources and knowledge as a privileged individual says a lot about your values and morals. It is more important to perceive reality than to stay in a privileged bubble. Maybe, a little empathy would do?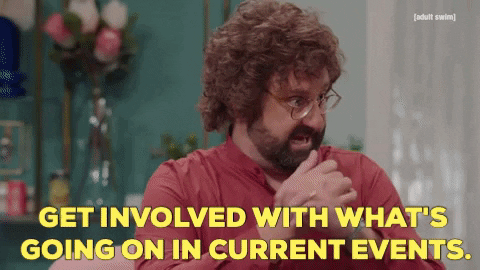 A lot of people are struggling to make a living and continue living. No one wants to go out in the middle of a virus outbreak, no one intends to disobey the ECQ guidelines. A person who only eats once a day doesn't have a choice, but to look for ways to sustain the needs of their families. Residents who are holding placards are sending a message and asking for help from the government to provide the necessities they need. It'll be easier for everyone including the middle class if we are all getting what we need to survive this pandemic.
Before you chastise someone for not socially distancing or staying at home, understand that not everyone has the privilege to do so. Let us all use the resources we have to make it through these times and help one another to defeat our common enemy.
What are your thoughts about this issue? Share it with us!
Comments